How to Make It Look Like You Don't Have a Pet When Selling Your House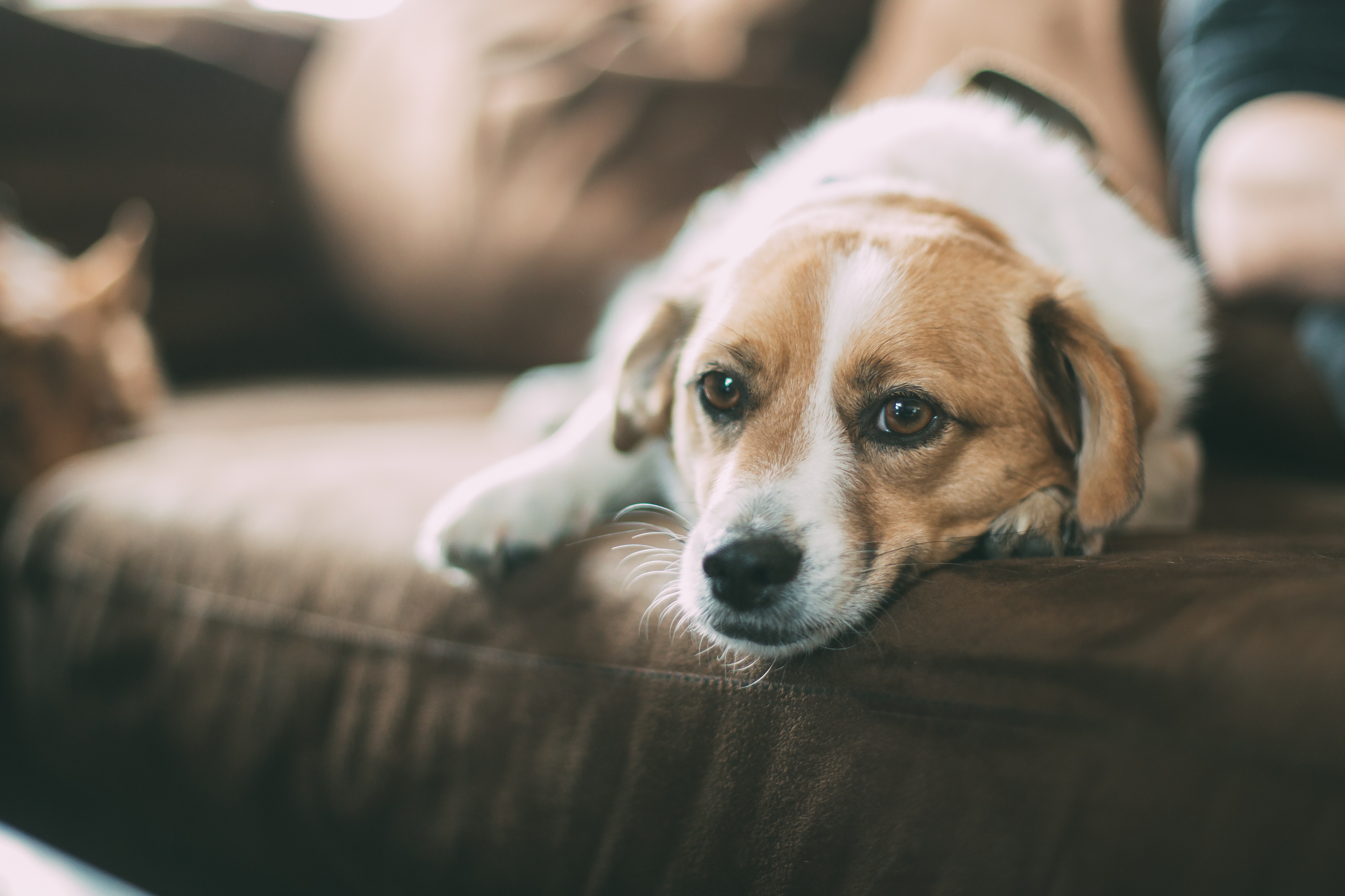 Photo credit: Unsplash.com
If you have put your house on the market, you're probably busy getting it in tip-top shape to attract more potential buyers and get top dollar for your house. You're probably considering painting the walls, remodeling the kitchen, and hiring a landscaper. But you may not have considered how the mere presence of your beloved pet could lower your home's resale value. If you have a pet, you will want to go the extra mile by erasing every trace of of them from the house, because unfortunately, not everyone loves cats and dogs as much as you do. Here's how you can stage your house to look like you don't have pets.
Have carpets and upholstery cleaned
Pets can really do a number on your carpets, rugs and upholstery. No matter how many times you vacuum and try to clean them yourself, stains, hair and odor will still remain. Save yourself much wasted effort, and just have them professionally cleaned. According to HomeAdvisor, the average price to clean carpets or rugs is only $117 – $221. You probably think your pet smells clean, but potential buyers probably wouldn't agree. Hire a professional help to remove those odors and stains.
Have your house deeply cleaned
On top of having your carpets and upholstery professionally cleaned, hire a cleaning service to do a deep clean. It's amazing how much hair comes off of your cat or dog, and, as you probably know, it is everywhere. A deep clean should take care of those hairs. It will also help get your house smelling clean and pet-free.
Try not to use air fresheners. Some people don't like the way they smell, and potential buyers might wonder what you're trying to hide.
Repair damage made by pets
We love our pets, but sometimes they destroy our stuff. If your dog or cat tends to scratch doors, walls or floors, camouflage this damage. Paint over any scratches they may have made on walls or doors. If they have scratched your floors, try sanding the scratches out or, if necessary, have those floors replaced.
Also, if you have made structural changes to your house to accommodate your pet, such as installed doggy or kitty doors, uninstall them, even if it means replacing a door.
Relocate their stuff
Do not leave your pet's food and water bowls, litter box, pet bed, carrier, crate, toys or anything of the sort out for potential buyers to see, or, even worse, smell. Preferably, you will relocate these items to a friend's house or to your car, but, if they stay on the premises, make sure you hide them extremely well.
Board your pet or bring them to friend's
Ask a friend or family member if your pet can stay with them while the house is being shown. Not only do you not want potential buyers to know you own a dog or cat, but you also don't want your pet to cause a commotion during a showing. The last thing you want is your dog barking and literally scaring potential buyers away. As crazy as it might sound to you, some people are scared to death of cats or dogs, so you don't want people running for the hills as soon as they see your toy poodle. If you can't find a sitter, then you can always board your pet.
It may seem crazy that people could possibly be offended by your adorable Yorkie, but those people really are out there. If you want to sell your house, and sell it for your asking price, you will want to erase all traces of your dear fur babies. Have every inch of your house cleaned, especially the carpet and upholstery, repair any damage they've caused, and remove their gear. Most importantly, get them out of sight during showings. Your pet will forgive you, and you will have a much easier time selling your house.
Article provided by Medina James from
DogEtiquette.info
.